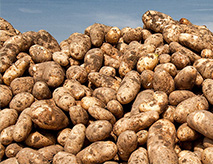 400 Million Pounds of Potatoes Saved
White Russet™ potatoes are less susceptible to bruising and spotting, so farmers are able to bring more of their crop to market and to the table. That means less wasted potatoes due to damage or imperfections. It has been estimated that if all Russet potatoes were converted to White Russet™ potatoes, 400 million pounds of potato waste could be saved in the retail and food service channels. In addition, consumers would throw away fewer potatoes, much less than the estimated 3 billion pounds currently discarded each year.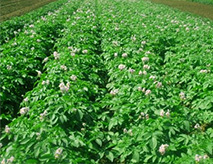 Resource Conservation
With a reduction in bruise defects, fewer resources can be used to achieve the same yield, which means farmers generate fewer CO2 emissions, using both less water and pesticides.

If all current potato acres were converted to White Russet™ potatoes in the U.S., about 7 billion gallons of water, 60 million pounds of CO2 emissions, and 170,000 acres of pesticide sprayings each year could be saved. That's no small potatoes when it comes to sustainability.
"In a bad weather year, bruise can cost my farm up to $400 an acre in losses. White Russet™ potatoes have the potential to cut this in half and provide a better quality potato for consumers".
– Duane Grant, Grant 4D Farms.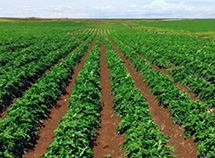 Sustainability Advantages
View the differences between a conventional potato and a White Russet™ potato.

View Infographic