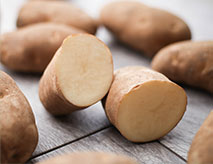 Beneficial Traits from Other Potatoes
We've used proven modern biotechnology techniques to bring together some of the best traditional potato traits from different types of potatoes. The result is the White Russet™ potato. The U.S. Department of Agriculture (USDA) and Food and Drug Administration (FDA) have extensively reviewed the first generation of White Russet™ potatoes and found them to be just as safe and nutritious as other potatoes currently on the market.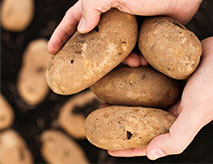 The All-Potato Traits Difference
The plant biotechnology used in the White Russet™ potato creates a precise improvement of specific traits by silencing genes already present in the potato.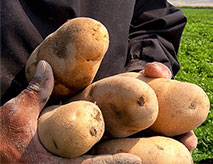 Farm Grown Goodness
White Russet™ potatoes are farm-grown potatoes, bred with seed potatoes and traditional farming methods. They are improved versions of Russet Burbank and Ranger Russet varieties, with less bruising and browning and significantly less waste.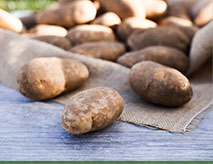 Benefits You Will Notice
White Russet™ potatoes offer a new choice in the marketplace with improvements in quality and environmental sustainability.
Improved Traits
Stays white longer when cut or peeled
Fewer black spots from bruising and from storage
Lower levels of naturally-occurring asparagine, resulting in less acrylamide when cooked at high temperatures
Benefits
Less waste
More potato from farm to table
Convenience and versatility in the kitchen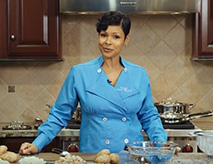 Cooking with the White Russet™ Potato
Celebrity Chef Nikki Shaw shares the benefits of White Russet™ potatoes and how they make the preparation of everyone's favorite potato dishes more convenient. Watch Video.
3 New White Russet™ Recipes from Chef Nikki